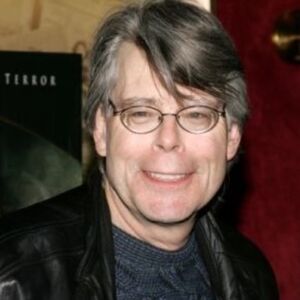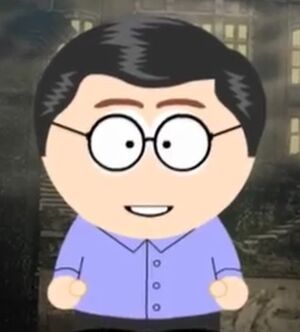 Stephen King battled Edgar Allan Poe, Lewis Carroll, Ernest Hemingway, Ralph Emerson, Emily Dickinson, F Scott Fitzgerald, Franz Kafka, Agatha Christie, Lord Byron in an Author royale in Epic Fanmade Rap Battles of History 31. He was voiced by Nathan Provost.
Information on the Rapper:
Edit
Stephen Edwin King (born September 21, 1947) is an American author of contemporary horror, suspense, science fiction, and fantasy. His books have sold more than 350 million copies and many of them have been adapted into feature films, television movies and comic books.
King has published fifty novels, including seven under the pen name Richard Bachman, and five non-fiction books. He has written nearly two hundred short stories, most of which have been collected in nine collections of short fiction. Many of his stories are set in his home state of Maine. His most famous stories include The Shining, Misery, Carrie, The Shawshank Redemption, IT, Christine, The Stand, The Green Mile, and The Dark Tower series. Many of these were turned into movies and shows.
Verse One:
Edit
I heard my name, I guess it's time to take my place in this bout,
I'm the almighty Stephen King, here to add some flow to this drought,
Oh Lord George! You think you're so hot like a real life Narcissus,
But you're ugly and untalented, don't even make an effort to diss us!
And the rest of you, don't even get me started, you'll end in a blast,
I'm the only one relevant, you all are just things of the past!
And as the battle concludes with King having the last laugh,
His enemies retract at the blood-curdling sight of his Dark Half!
This Historical Figure was used by Epic Rap Battles of History
Ad blocker interference detected!
Wikia is a free-to-use site that makes money from advertising. We have a modified experience for viewers using ad blockers

Wikia is not accessible if you've made further modifications. Remove the custom ad blocker rule(s) and the page will load as expected.