Nico Raimont is a 15 year old Musician/Rapper.
Making his Internet debut on 8/24/10 he is a veteran of youtube.
Nico's history with ERBP and the Rap Battle "Community" is an interesting one.
He first saw ERBP and VGRB rap battles and enjoyed them. He even went on to cover Justin Buckner vs. Nathan Provost. He then met KyenzaCartoons a animator who is friends with people in the "Community"(Buckner, Hunter, etc.) through him he met everyone. He made friends and....other things. But he still only does this because he loves it and that is all that matters.
He uploads original music and covers on his Youtube Channel
Appearances Edit
Gaming All Star Rap Battles
Edit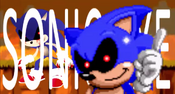 Mario vs. Megaman REMASTERED - Sonic
Sonic.Exe vs Tails Doll - Sonic.EXE
(Justin Buckner) Rap Battles
Edit
Fallout 3 vs Fallout New Vegas - Butch DeLoria (Cameo)
Epic Rap Battle Parodies
Edit
Season 3
50 - Sonic.EXE
Epic Rap Battles of History?
Edit
1- Andrew Rannells and Neil Patrick Harris
Trivia:
Nico's most famous quote from a rap battle, which has become an inside joke in the "Community" is: "Sonic's the name, Speeds my game. You two guys are about to get MAAAAAAAAaaaaaaaaiiiiimmmed!"
Ad blocker interference detected!
Wikia is a free-to-use site that makes money from advertising. We have a modified experience for viewers using ad blockers

Wikia is not accessible if you've made further modifications. Remove the custom ad blocker rule(s) and the page will load as expected.