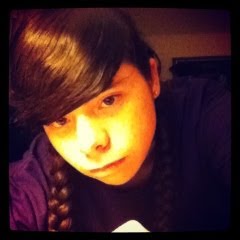 Information on the Actor
Edit
Molly Brown (born April 13th, 1997) is a recurring rapper on HarryPotter2875's Epic Fanmade Rap Battles of History. Her main channel is Diabolo453 and she also has a weekly vlog channel, DiaboloWeek1y.
Played As
Edit
Boudicca - EFMRBoH 18
Hillary Clinton - EFMRBoH 23
Marie Antoinette - EFMRBoH 26
Anne Frank - EFMRBoH 29
Emily Dickinson & Agatha Christie - EFMRBoH 31
Ad blocker interference detected!
Wikia is a free-to-use site that makes money from advertising. We have a modified experience for viewers using ad blockers

Wikia is not accessible if you've made further modifications. Remove the custom ad blocker rule(s) and the page will load as expected.