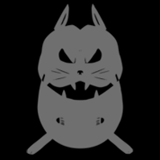 8 Bit Rap Battles is a Rap Battle Series that does rap battles based off of video games and it's own high-speed artwork. It was created by French DeVient artists and writers, Py3rr and Jwil4n. It currently has 9 battles in it, and has a spin off series with movie characters that has 2 battles. It was started June 19th, 2012. 
1- Goku VS Sonic the Hedgehog
2- Crash Bandicoot VS Spyro the Dragon
3- Alucard VS Vincent Valentine
5- The Lemmings VS The Worms
6- Dirk the Daring VS Sir Arthur
7 - Earthworm Jim VS Rayman
8 - Squirrel Smash - Chip and Dale VS Mister Nutz VS Zero VS Conker
10 - Series Finale - Kratos VS Kefka
Movie Time Battles:Edit
2- Legolas VS Katniss Everdeen
Ad blocker interference detected!
Wikia is a free-to-use site that makes money from advertising. We have a modified experience for viewers using ad blockers

Wikia is not accessible if you've made further modifications. Remove the custom ad blocker rule(s) and the page will load as expected.